What is satellite internet?
Unlike traditional internet services, which carry signals via underground wiring, satellite internet service sends internet signals using satellites orbiting Earth.
Because satellite internet can beam signal anywhere on the planet, it's one of the more common options for rural homes. Far from a last resort, home satellite internet today brings you the same reliable internet you get from high-speed internet options in more cosmopolitan areas.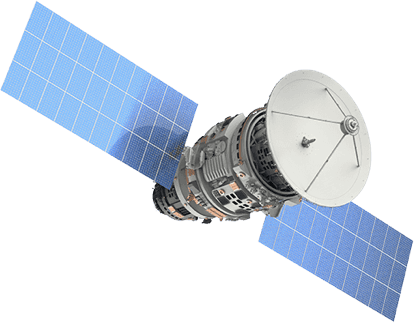 How Viasat internet erases the line that separates you from reliable internet access
Speeds up to 100 Mbps far outstrip dial-up and even DSL
Unlimited data plans remove the stress of overage charges
Widely available in the US and continually adding service to new coverage areas
What satellite internet speed is right for me?
Even Viasat's lower speed tiers give you faster speeds than dial-up, so you can graduate to a modern way of using your internet service. Stop staring at slow-loading screens, or ruling out certain activities altogether, and start doing what you love online.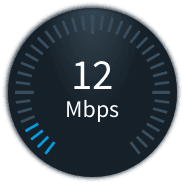 Ideal for 1–2 devices
Best for checking email, banking, and online shopping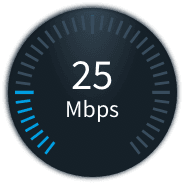 Ideal for 2–3 devices
Best for video chat, telecommuting, and streaming in standard definition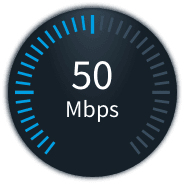 Ideal for 3–5 devices
Best for video conferencing, HD streaming, and using several devices at once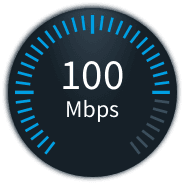 Ideal for 6+ devices
Best for using computers, phones, and smart home devices simultaneously
See Viasat satellite internet plans in your area
or
Call 1-855-977-6984 for speeds and pricing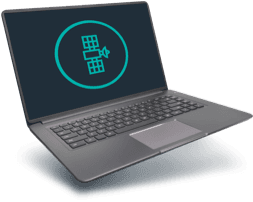 Viasat unlimited internet vs. Liberty plans
Unlimited data plans
Satellite internet and unlimited data now go hand in hand. Viasat unlimited data packages deliver faster speeds and relieve some of that pressure to watch your data use closely.
Plans range from 12 Mbps max to 100 Mbps max until you use recommended data amount
No overage charges for using more data than recommended
Service runs all month
Liberty metered plans
When unlimited data isn't available, Viasat still helps you connect with traditional satellite services through three Liberty Plans, formerly from Exede internet service.
Monthly allowances of 12, 30, or 80 GB
Free Bonus Zone every day from 3am to 8am
Service runs all month, even if you exceed your data use
All plans
Viasat Wi-Fi comes automatically included so you can use internet all through your home, not just the single computer plugged into your modem.
Get internet access from any room in the house
Connect phones, tablets, smart TVs, and smart assistants
Use with Viasat Browser to block ads and proactively save on data
Add Voice to Viasat satellite internet
Bundle Viasat Voice home phone service with your internet service. Voice offers unlimited local and long distance calling, plus popular features including voicemail, call waiting, caller ID—and even call forwarding to your cell phone. Plus, save $10/mo. for your first 6 months.
Check out Voice phone service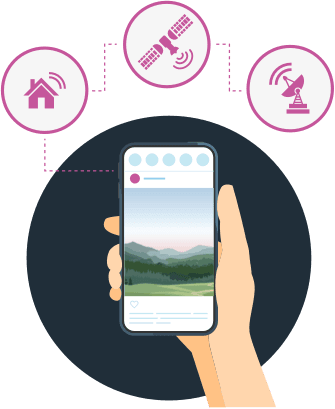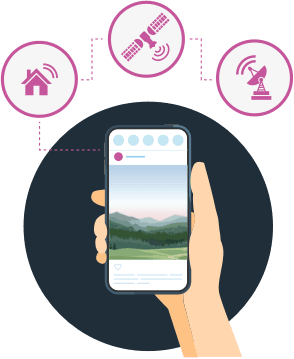 How does Viasat internet work?
Example: scrolling through Instagram on your phone
You tap to open Instagram on your phone.
The data request goes out. Your phone sends a digital request to your Viasat Wi-Fi modem, then to your satellite dish, then out to space. The satellite receives the request and beams it to a Viasat internet ground station, then to Instagram's servers.
The data comes back in. Instagram serves up the requested code and passes it back to your phone along the same path.
Your Instagram feed loads.
The process repeats every time you load another photo, video, or story.
What can I do with Viasat internet?
Run your household
Check account balances and move money around. Order grocery staples in bulk. Search Amazon for that hair product no one else carries.
Get in touch
Video call your daughter. See what your friends and acquaintances posted this morning. Check in with your boss, co-workers, or partners.
Rest and relax
Listen to your favorite true crime podcast. Stream a comedy to unwind from work. Beat the next level on your favorite phone game.
Pursue your passions
Analyze plays on the message boards. Download articles, ebooks, and audiobooks. Stream video tutorials on cooking with fresh herbs.
Do schoolwork
Help the kids or grandkids solve their math problems. Take your next quiz or test from a cushy recliner, not a hard library chair.
Browse smarter
Use the Viasat Browser for more privacy, fewer ads, and automatic data-saving features over a Viasat satellite internet connection.